Welcome to:
​Animal Communication ~ Sacred Voices Group Rules
~ Please read all rules before posting or commenting on the group posts, Thank you!
My name is Jeannie Vos, I am a professional animal communicator and animal communication teacher. I created this group first as a place to practice my skills in 2009, and then to have a place for those taking my courses in animal communication to practice their skills. I offer Level 1 and Level 2 Animal Communication classes. Our group is focused on animal communication practice. Our animal communicators range in levels from just starting out, intermediate, advanced to professional.

***Please note that all of our animal communicators are approved to practice on the pets posted in our group. Please contact me if you are interested in becoming an AC in our group.
Animal Communication Classes Level 1 and Level 2:
Information available at this link:
http://animalcommunicationsacredvoices.weebly.com/animal-communication-classes.html
We are devoted to animal communication practice, help in developing your animal communication skills, support for animals and their families, and being a voice for the voiceless.
Thank you for being here and sharing your light.
FaceBook Group Link:
https://www.facebook.com/groups/180291225335868/
GROUP RULES:
APPROVAL NEEDED TO PRACTICE ANIMAL COMMUNICATION:
*** To Practice Animal Communication in our Group **** You Must Be Approved ****
Please contact Jeannie Helton-Vos for more information.
​Click on the Links below for lists:
A.
Approved Animal Communicator List
B.
Professional Animal Communicator List
READING REQUESTS:
FREE READINGS & PAID READINGS



RULES FOR FREE READINGS:
1. Please Label your new post ( not on the comments here ) exactly like this at the top - (you can copy and paste this to your post) *** FREE READING REQUEST ***
2. Add you Pets name, age, breed, male/female - . 1 picture, 1 pet, 1 question/topic.
3. Only 1 free reading post request per month
4. Your request may receive a free reading, but due to the number of posts we get, we cannot guaranty that you will get a free reading, however we certainly try!
5. Any rules not followed, your post cannot be accepted at this time, sorry about that! its easier for our group and all the ACs if the rules are followed! We appreciate it so much!
6. In exchange for your free reading, please give detailed validation to your ACs reading info please! We appreciate it so much, as it helps us to learn!
IMPORTANT NOTE: We will approve about 10 posts at a time, and the rest will remain in the holding queue awaiting approval, so if you do not see your post, it will be held in the queue while we catch up on posts <3 Thank you for understanding! Please plan on a waiting period before your post appears.
RULES FOR PAID READINGS:
Two options:
A. 15 minutes reading: Will include 1 topic/question for 1 pet. The cost is $11.
B. 30 minutes reading: Choose this for a more complex issue if you have more than 1 question - (up to 3) or if you would like more in depth information from your pet Cost $33
INSTRUCTIONS FOR REQUESTING A PAID READING:
1. Label your new post ( not on the comments here ) exactly like this at the top please - (you can copy and paste this to your post request) ***PAID READING REQUEST ***
2. Your animal companions - Name, Age, Breed, m/f, a clear picture if possible, your questions - up to 3.
3. You will be assigned to a Professional Approved AC from our list of professionals.
4. Payment - Your AC will contact you with their paypal information, so you can send them payment before your session please, thank you!
http://animalcommunicationsacredvoices.weebly.com/professional-ac--other-services.html
RULES FOR REIKI AND PRAYERS REQUESTS:
Please request to join our new Animal Reiki and Prayers group! <3
https://www.facebook.com/groups/741608336036454/
Offering Advice on Our Posts:
Our Admins and Approved Animal Communicators are approved to offer advice. We do get many people who like to offer help, however, please only do so if you are trained in what you are recommending. Such as a veterinarian, vet tech, shelter worker, certified reiki practitioner, certified herbalist, certified essential oils practitioner, certified crystal pracitioner, etc, . We cannot stress enough, its not acceptable to google something then share it w/o validating or being trained to know if what you are recommending is appropriate. Please do not recommend holistic remedies unless you are certified to do so. That is considered prescribing and we are not allowed to prescribe or diagnose by law, (see below).
Contacting our Approved Animal Communicators:
** It is our group policy that by being a member of Animal Communication ~ Sacred Voices, you kindly agree not to contact our ACs by private message to request a free reading outside of the group. We love to help everyone, but sometimes its not possible, although we try to give as many free readings as we can. <3
If you are working with one of our approved animal communicators, it is okay to talk to them by private message when there is information that may not be suitable to share on the group - such as private information - names, addressed, or messages that are very personal. Sometimes if there is a stolen pet, we do not like to share that information in the public view. So there are special circumstances where it is very acceptable and encouraged that you reach out privately.
Also if you would like to contact one of our professional animal communicators to hire them for a session, its perfectly acceptable to contact them by private message or at their email listed on our website group page or at the following link: http://animalcommunicationsacredvoices.weebly.com/professional-ac-services.html
How Does An Animal Communication Session Work?:
Animal Communication Connection Process, by Gulhan Osmanoglu:
To connect to animals the Animal Communicator (AC) needs to be in a calm and grounded state achieved through a meditation session. Then an energetic connection must be established with the animal which also requires a meditation, as well as a protection request for both the animal and communicator. Upon reaching the required state the communication takes place. Once the conversation is concluded the ACs disconnect from the animal and if they wish to speak to him/her again they have to repeat the above process.
Due to time it takes for connection process, please be sure to ask your specific question when you post your request, as further questions require additional time for the AC redo the connection process, which does get time-consuming. In addition to being time consuming, the AC may need to take a break after the reading session or may have other life commitments.
Thank you for your understanding and adhering to one or two questions. We would love to help you get all the answers you need but unfortunately we must oblige all requests received. Once you have received your reading and should you have further questions please feel free to turn to our approved professional list of ACs where you can be helped further or order a full animal communication session. (Each practitioner has their own set prices).
Thank you so much for taking time to read this important message.
NO DIAGNOSING, NO PRESCRIBING:
You have to be a licensed veterinarian to prescribe and diagnose.
LOST PET POSTS:
To Pets Family: If your pet has been lost, please include a picture, date they were lost, and place they were lost in your post
*NO GRAPHIC PICTURES*
We are advocates, but please do not post graphic videos or brutal abuse, you can ask for prayer for an abused animal w/o all the horrific details - we have many Empathic people in the group who get extremely affected being exposed to brutal violence. Thank you for understanding ♥
*SELF-PROMOTING IN GROUP*
I would love to be able to share self-promotion posts on our group, however, if we share one, we have to be fair and share them all; our group focus is helping pets and our posts are for practicing AC, it becomes burdensome to have to scroll through several posts that are advertisements and other topics. We prefer to stick to our AC posts, thank you for understanding. We do have an animal Advocacy group you are welcome to join to share animal advocacy posts, the link is at the top of our group under recommended links.
As an exception to the Rule: Our professional animal communicators, regularly contributing/active animal communicators, group administrators and honorary admins are allowed to share their web site links, facebook pages and animal communication readings special offers, etc. as a thank you for the time they spent helping on our group.
*INTEGRITY AND COMPASSION*
1. The goal of our group is to always be uplifting, healing and positive. Any insincere or rude comments to pet owners will be immediately deleted. Please come from a place of compassion when posting on the strings, we are assisting people who need help with their family members, who they love very much...please keep their feelings in consideration.
2. Please do not connect with any soul (human or animal) without their prior knowledge. This includes being shown a picture and reading or connecting to the person to get messages w/o their knowledge. It is not proper communication or spiritual ediquette to connect with someone without their knowledge, connecting to any soul requires permission.
*PERMISSION* TO DO ANIMAL COMMUNICATION:
Permission must be granted from the pet's family or animal's caretaker before posting any request to have us connect and communicate and also communicators, even if you have permission from the pet's family or caretaker, please always ask the animal for permission to talk to them when you connect. In regards to wild animals, who have no humans connected to their care, please also ask the specific animal you are connecting to for permission.
​
*Group Admins * If you notice anything questionable in any post, please contact a group admin, we appreciate everyone assisting to keep our group a gentle and healing place.
Powered by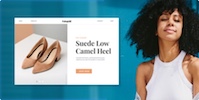 Create your own unique website with customizable templates.

This website and its content written and artwork is copyright of Jeannie Vos © 2009-2017 JEANNIE VOS ALL RIGHTS RESERVED You may not, except with our express written permission, distribute or commercially exploit the content. Nor may you transmit it or store it in any other website or other form of electronic retrieval system.