SACRED VOICES - PROFESSIONAL ANIMAL COMMUNICATORS ~ Listed Alphabetically:
Cathy Collin
Psychologist, Dancer
Fitness professional.
Holistic massage, Healer and Animal Communicator
Email: catherinecollin@hotmail.com
Emily Grier
Animal Communicator & Medium
PayPal Email:
paypal.me/emilygrier
Contact: Please message my page "Starfish Designs by Emily"
facebook.com/starfishdesignsbyemily
Kristin Hulzina
Animal Communicator & Registered Herbalist

Paypay & Email:

kristin@healthy-hearts.ca
Website: http://www.healthy-hearts.ca/
Facebook: https://www.facebook.com/healthyheartsanimalwellness/?__mref=message_bubble
Pamela Leach
Spiritual Adviser/Psychic Medium, Animal Communicator
PayPal & Contact Email: pamramadama@earthlink.net
Gulhan Osmanoglu
Animal Communicator
Email & Paypal: gsaadedd@gmail.com
Paypal link: https://www.paypal.me/amiragulhanosmanoglu​
​
Silvia Payne
Jeannie Helton-Vos
Animal Communicator/Teacher
Reiki Master/Teacher
INEH Certified Energy Balancing Practitioner

& Shamanic Healing Practitioner

Animal Totem Medium & Clairvoyant
Email: JeannieVos@Yahoo.com
Cynthia Wojtowycz
Animal Communicator
Reiki II Practioner & Tarot Reader
PayPal & Contact Email: cswojo22@gmail.com
OTHER PROFESSIONAL PRACTITIONERS

​
Nina Schuplicovitch
Intuitive Reader
Pay Email: jineenshupp79@gmail.com
Contact Email: Spiritualart22@gmail.com
Powered by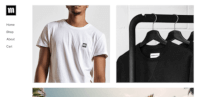 Create your own unique website with customizable templates.

This website and its content written and artwork is copyright of Jeannie Vos © 2009-2017 JEANNIE VOS ALL RIGHTS RESERVED You may not, except with our express written permission, distribute or commercially exploit the content. Nor may you transmit it or store it in any other website or other form of electronic retrieval system.